Pumpkin Seeds (100g)
₦3,500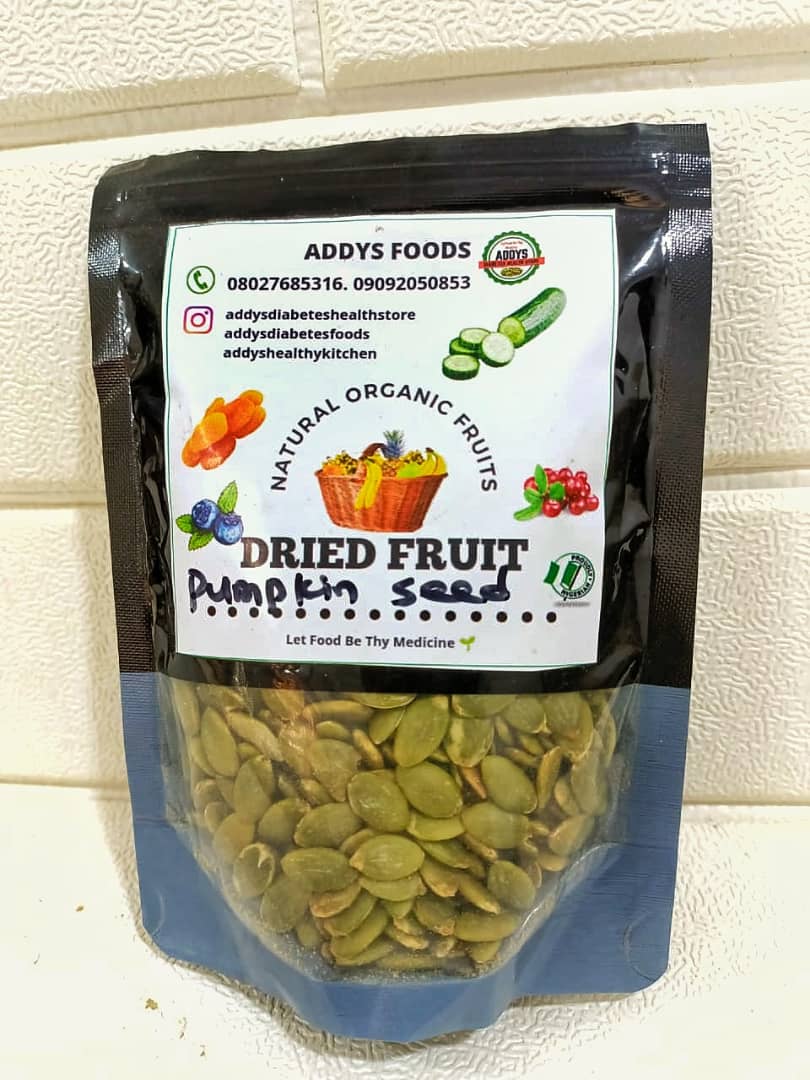 ADDYS PUMPKIN SEEDS are full of valuable nutrients, so eating only a small amount of them can provide you with a substantial quantity of healthy fats, magnesium, zinc, Protein, Fiber, Manganese, Copper, Phosphorus, and Iron, antioxidants like flavonoids and phenolic acids, vitamin E and carotenoids, and some amounts of potassium, riboflavin, and folate.
Antioxidants can reduce inflammation and protect your cells from harmful free radicals thereby helping to fight against many diseases.
Pumpkin seeds are one of the best natural sources of magnesium which is needed for more than 600 chemical reactions in your body. Adequate levels of magnesium are also important for:
controlling blood pressure,
reducing heart disease risk,
forming and maintaining healthy bones,
regulating blood sugar levels.
improves heart health.
These seeds are a great source of dietary fiber. High-fiber diets have been associated with a reduced risk of heart disease, type 2 diabetes, and obesity.
ADDYS Pumpkin seeds contain plant compounds that can help protect against cancer growth.
They are also good for male reproductive health. Pumpkin seeds are also high in antioxidants and other nutrients that can contribute to healthy testosterone levels that may benefit fertility levels and reproductive function and improve overall male reproductive health.
Taking pumpkin seeds before bed helps improves healthy sleep.
DIRECTION:
Pumpkin seed can be toasted and eaten as a snack,
It can also be added to smoothie or as topping on Greek yoghurt.
Only logged in customers who have purchased this product may leave a review.