Anti Cholesterol Tea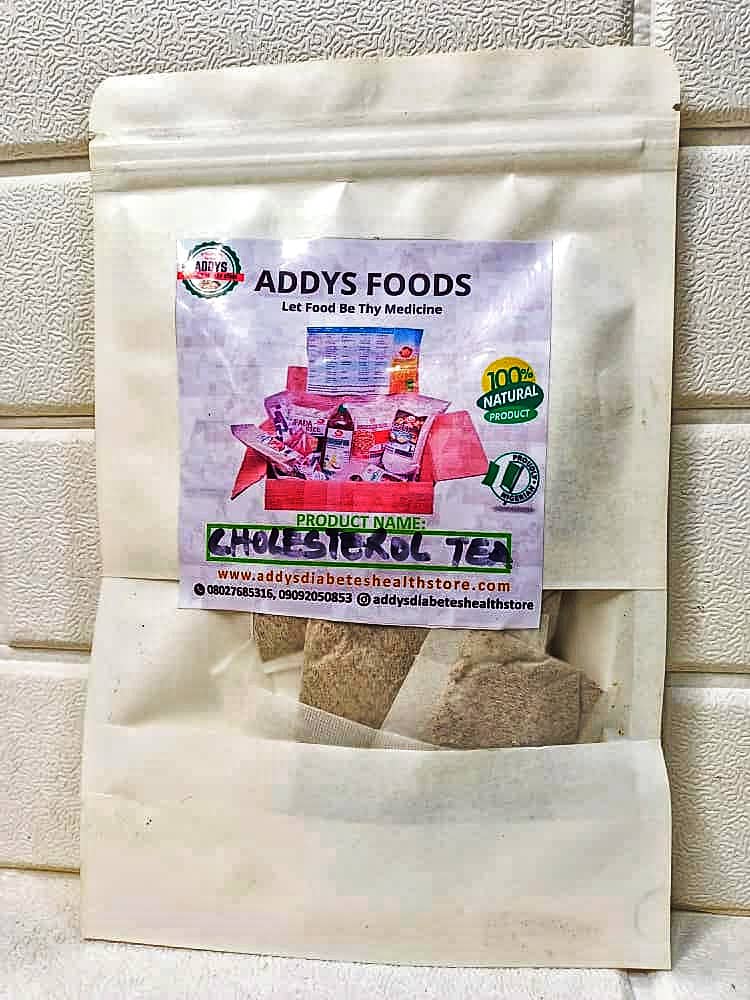 CHOLESTEROL TEA is a pure herbal tea made from organic natural ingredients without additives. It is rich in dietary fiber and natural antioxidants such as lutein, zeaxanthin, beta-carotene, anthocyanin, eugenol, and beta-cryptoxanthin, phenols, flavonoids, and sesquiterpenoids. It is also rich in vitamins and minerals like Calcium, Vitamins  A, B3, B6, C, and K, Manganese, Magnesium, phosphorus, Iron, Zinc, and Potassium.
Health Benefits:
Treats Hyperlipidemia: Hyperlipidemia is a condition in which there are high levels of fat particles (lipids) in the blood. A daily intake of cholesterol tea may help to battle "bad" or LDL cholesterol and improves cholesterol levels, which may lower the risk of heart disease.
Reduction of Oxidative Stress: Anti-Cholesterol tea is full of antioxidants that help to fight free radicals in the body that can otherwise lead to cell damage and increase your risk of chronic health conditions, including cancer, heart disease, arthritis, and diabetes.
Heart disease Prevention: The eugenol compound in this tea can block calcium channels, which may help to lower blood pressure and also lowers cholesterol and triglycerides. It also contains magnesium, which can help to improve blood flow by allowing muscles and blood vessels to relax.
Reduces Inflammation: The anti-inflammatory properties in the tea can help to lower the risk of inflammatory conditions such as arthritis, heart disease, and bowel issues.
The tea may help detoxify heavy metals in the body.
It helps reduces symptoms of anxiety and depression.
It also helps to regulate blood pressure.
DIRECTION:
Add a tea bag into a cup,
Add in hot boiled water and cover it to brew for about 30 minutes before drinking.
₦ 10,000:00
Only logged in customers who have purchased this product may leave a review.