Fatty Liver Tea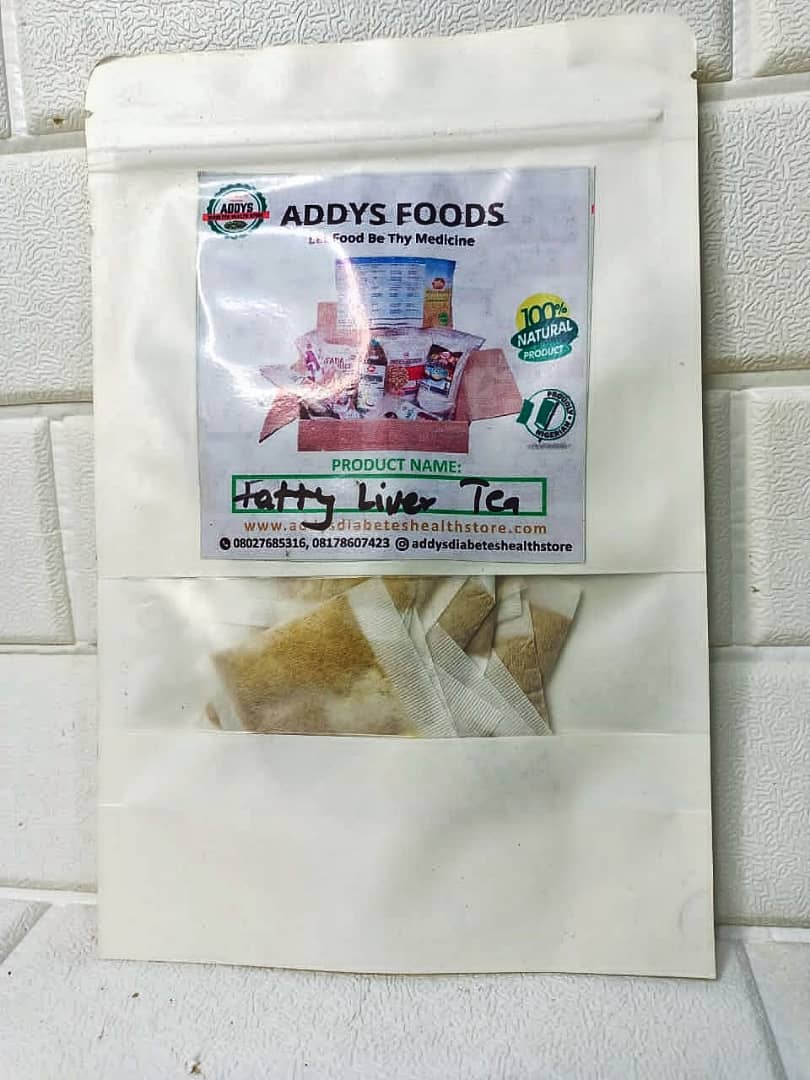 ADDYS FATTY LIVER TEA contains herbs and spices that are highly rich in vitamins and minerals like vitamins A, C, E, and K, iron, potassium, magnesium, zinc, phosphorus, and folate. It is also high in antioxidants like phenolic and terpene compounds, Chicoric and chlorogenic acid.
Health Benefits:
Boosts Immunity: It helps to boost your immune system and protect your body from chronic disease and harmful free radicals that cause cancer and heart disease.
Liver Health: These can include promoting liver health and fighting inflammation.
Burns Fat: The tea might be able to lower blood pressure, and reduce levels of sugar in the blood, stimulates fat burning, and increases the number of calories the body burns.
Lowers Cholesterol: Fatty Liver Tea may help to battle "bad" or LDL cholesterol levels.
Protects Against Disease: Fatty Liver Tea is loaded with antioxidants, compounds that prevent stress and damage to your body's DNA. They may help your body fight off chronic diseases like high blood pressure, heart disease, and diseases of the lungs, plus promote healthy aging.
Lowers Blood Sugar: Fatty liver tea decreases the amount of sugar that enters your bloodstream after a meal, and also by interfering with numerous digestive enzymes, which slows the breakdown of carbohydrates in your digestive tract.
May aid Insulin Sensitivity: Chicoric and chlorogenic acid are two bioactive compounds in ADDYS Fatty Liver Tea that may help decrease blood sugar levels and insulin sensitivity.
DIRECTION:
Add a tea bag into a cup,
Add in hot boiled water and cover it to brew for about 30 minutes before drinking.
₦ 10,000:00
Only logged in customers who have purchased this product may leave a review.