Artichoke Powder 100g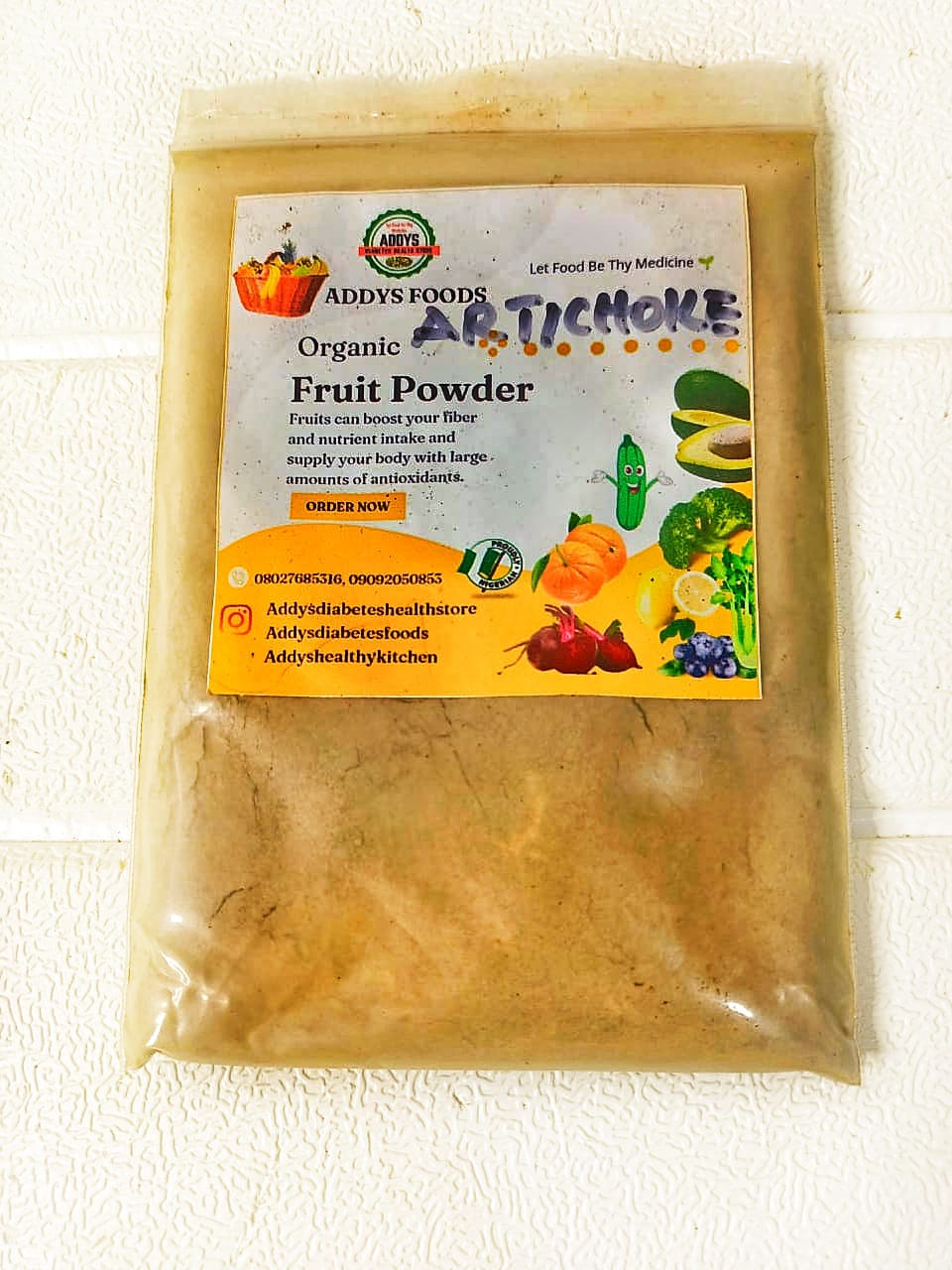 Artichokes are low in fat, high in fiber, and are loaded with vitamins and minerals like vitamin C, vitamin K, folate, phosphorus, and magnesium. They are also one of the richest sources of antioxidants.
Artichokes contain luteolin, an antioxidant that prevents cholesterol formation.
Artichokes are a good source of potassium, which helps regulate blood pressure.
Anticancer: Certain antioxidants — including rutin, quercetin, silymarin, and gallic acid in artichokes are thought responsible for these anticancer effects.
It lowers blood sugar: That said, artichoke extract has been shown to slow.
DIRECTION:
Add a teaspoon of Artichoke powder to water and drink.
You can also add it to your drinks, smoothies and drink.
₦ 7,000:00
Only logged in customers who have purchased this product may leave a review.