Protein Powder (400g)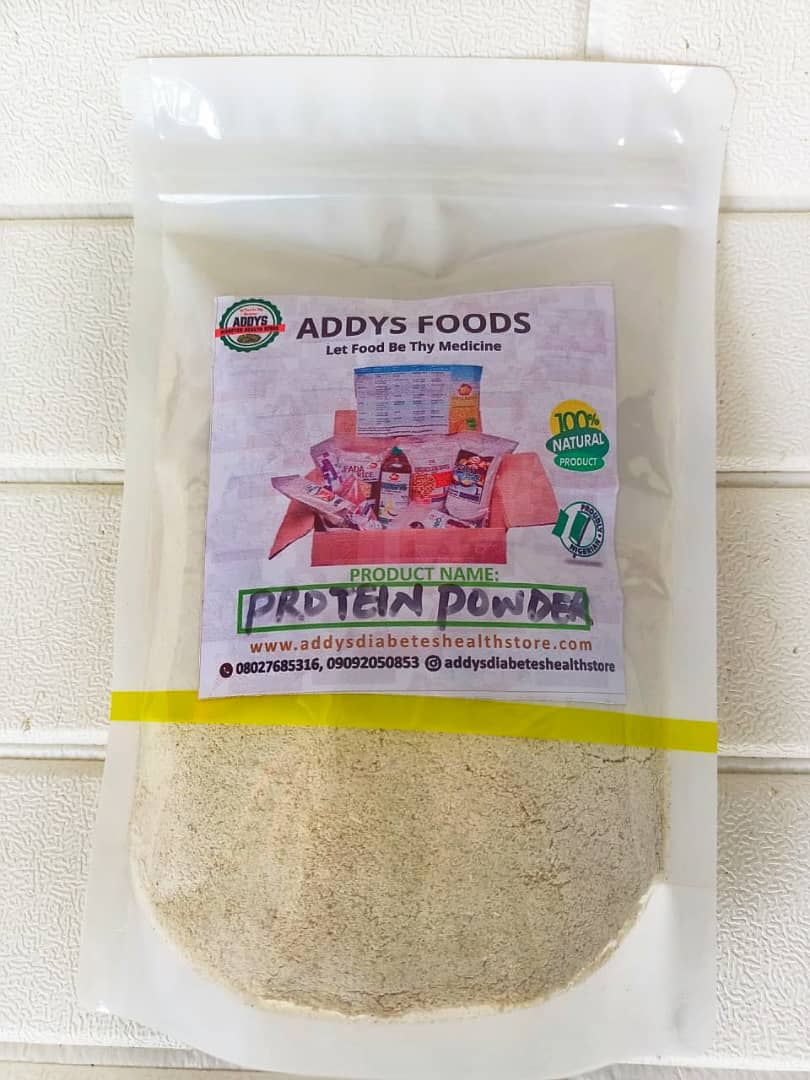 ADDYS PROTEIN POWDER
ADDYS PROTEIN POWDER is a non-diary plant-based protein powder with essential micronutrients that help repairs tissues, make enzymes and hormones.
Using this powder packed with antioxidants help in weight management,
Reduces blood pressure and total cholesterol levels and other risk of cardiovascular diseases.
It helps recovery after exercise.
DIRECTION: 
Protein Powder can be used for two purposes;
For weight loss
For weight gain.
For weight loss, you can skip a meal or two with protein powder, all you need to do is add a tablespoon of protein powder into water or smoothie and drink.
For weight gain, add milk to protein powder and have it as a smoothie after meals, i.e. after breakfast, lunch and after dinner.
₦ 30,000:00
Only logged in customers who have purchased this product may leave a review.