Almond Nut (100g)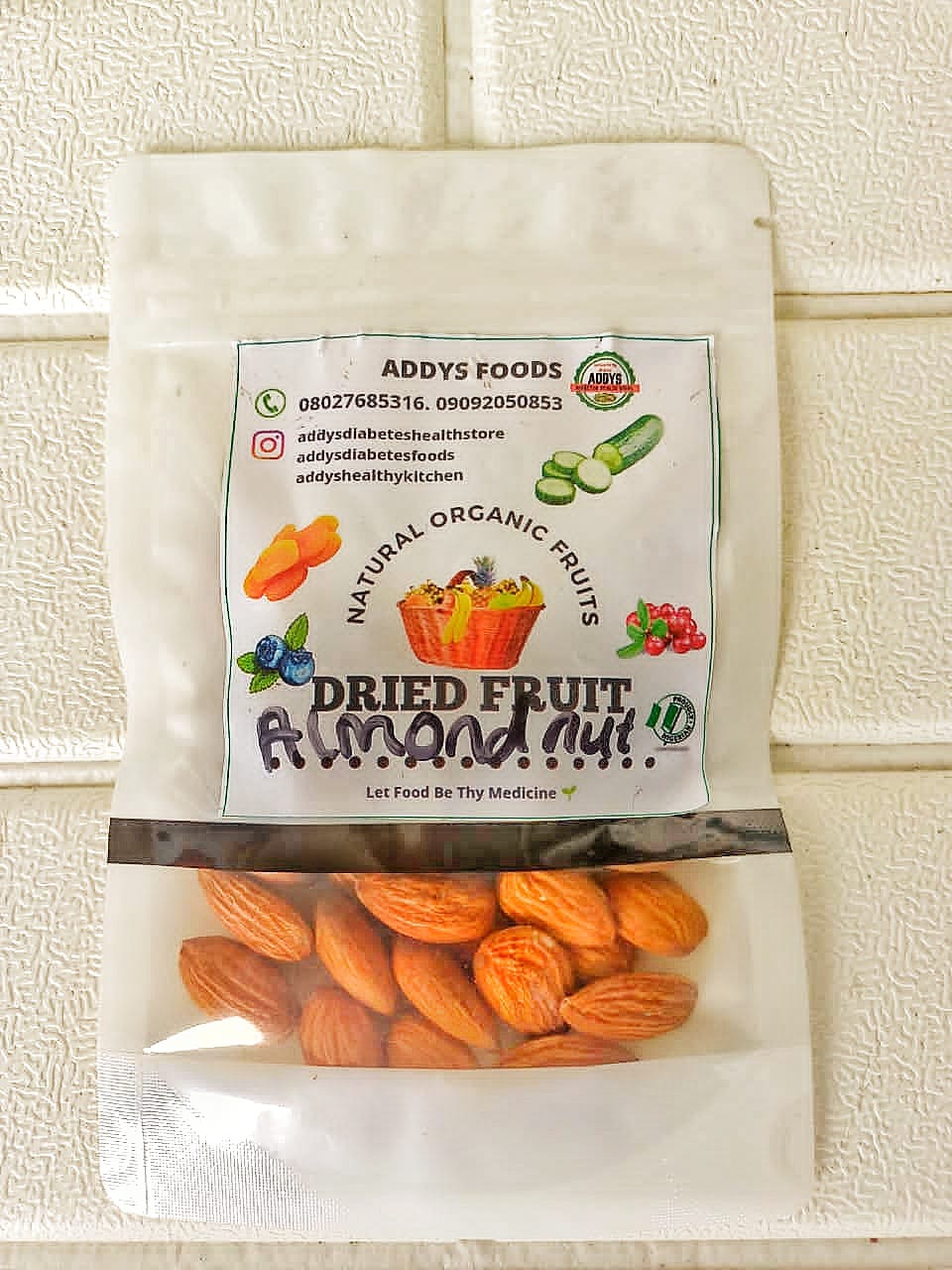 ADDYS ALMOND NUTS
ALMOND NUTS. These are rich in protein, vitamin E, magnesium, manganese, and antioxidants.
They are low in carbs and high in fiber,
Assist with blood sugar control,
Lowers cholesterol levels,
Help keep a healthy weight.
₦ 3,000:00
Only logged in customers who have purchased this product may leave a review.