Plant Milk (50cl)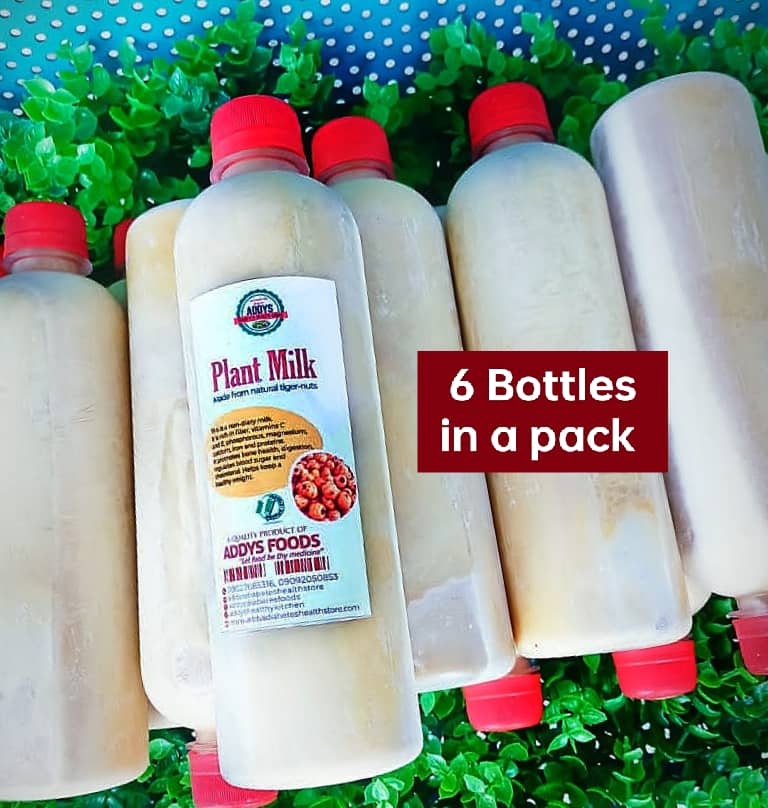 ADDYS PLANT MILK
ADDYS PLANT MILK is a non-diary milk made from water-based plant extract.
It is rich in fiber, vitamins C and E, phosphorous, magnesium, calcium, iron and proteins.
It promotes bone health and growth,
Promote digestion,
Help keep a healthy weight,
Lowers blood sugar and cholesterol.
Support heart health and also strengthen the immune system.
DIRECTION:
Add Plant milk to your tea, cereal, smoothies.
You can drink this non-diary milk like that.
₦ 7,200:00
Only logged in customers who have purchased this product may leave a review.