Amla (100g)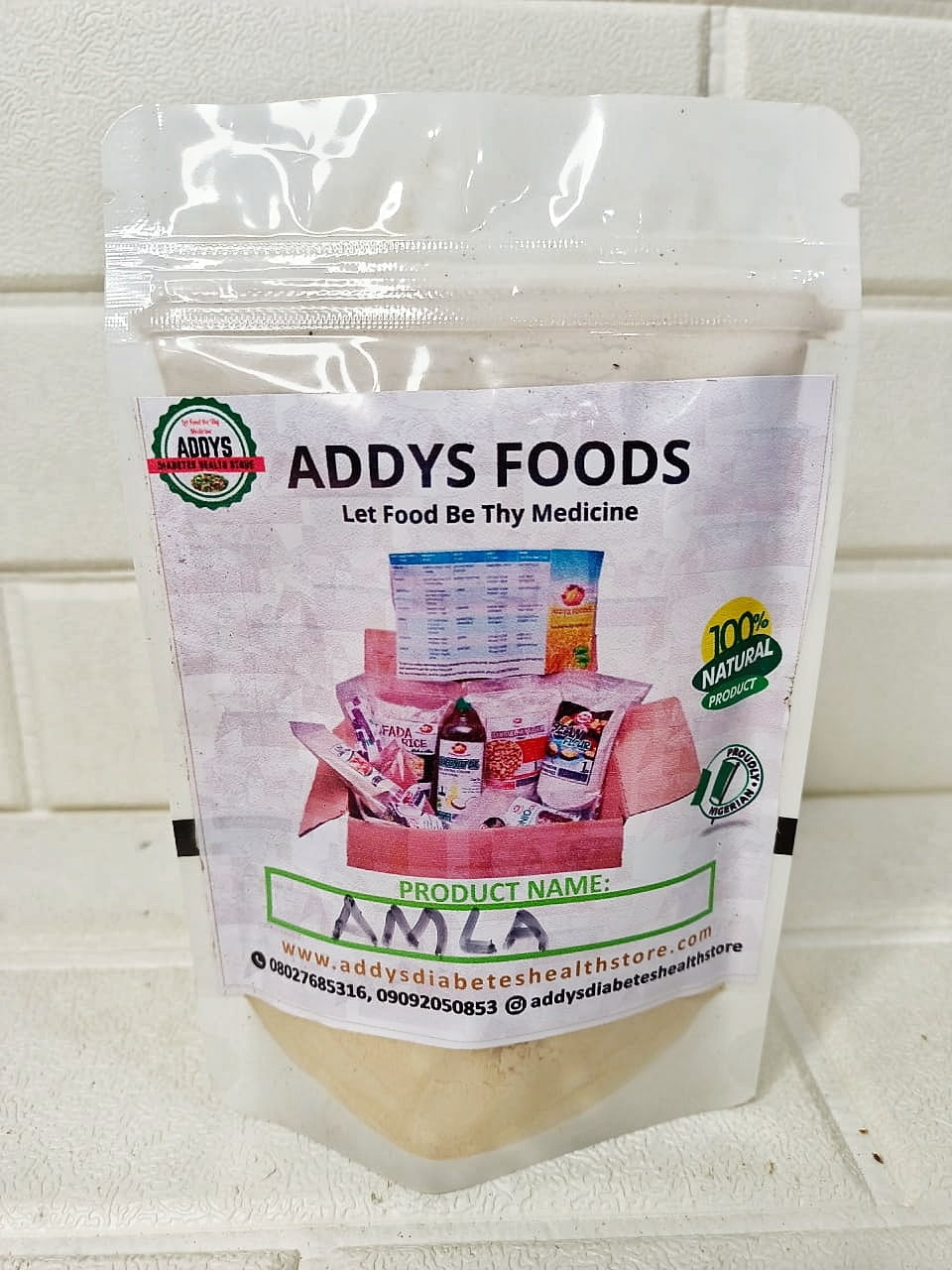 Addys Amla  is high in vitamins A, and C, fiber, antioxidants, iron, calcium, and protein.
Amla is rich in antioxidants and anti-inflammatory compounds that can help protect the brain from oxidative stress and inflammation, both of which can lead to cognitive decline.
It is rich in antioxidants that help in fighting free radicals in the body. This reduces cell damage and also the risk of cancer and inflammation.
Amla is known for its anti-inflammatory properties, it reduces the acid level in the stomach and fights inflammation
The powder is the purest form of Vitamin C and it enriches you from within by making the blood vessels stronger and thicker.
It also improves your immunity so that you can fight infections easily.
Amla powder benefits are that it reduces the risk of heart disease by regulating the build-up of bad cholesterol.
It gives glowing skin and also keeps it hydrated.
Amla powder is a natural digestive aid that can help improve digestive function and relieve digestive problems.
Regulates glucose levels
It may promote weight loss
Enhances liver health
Promotes kidney health.
DIRECTION:
You can add a teaspoon of Amla into your juice, smoothie, and milk shake,
You can also add water and drink.
₦ 6,500:00
Only logged in customers who have purchased this product may leave a review.