Indian Kino (100g)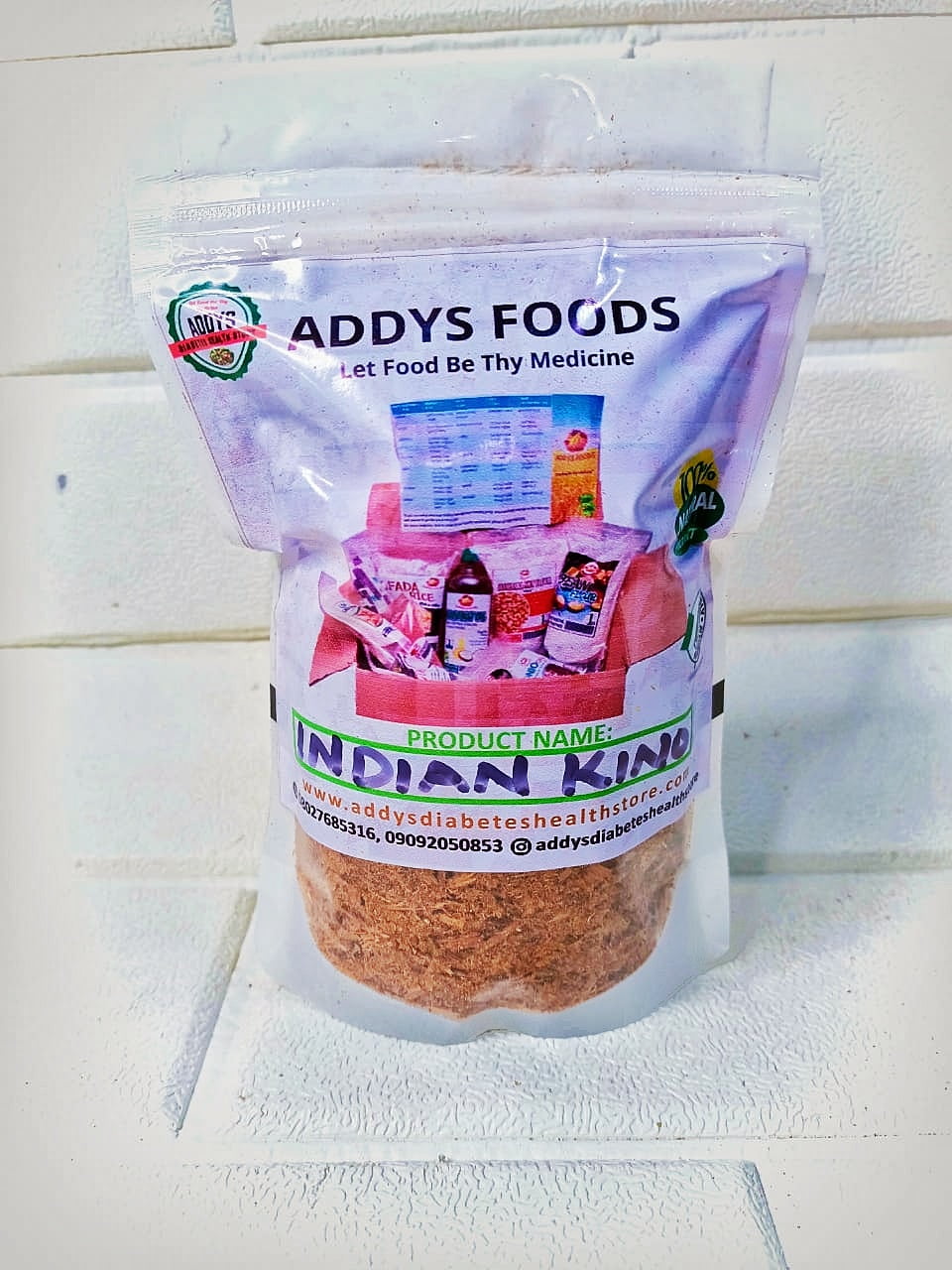 ADDYS INDIAN KINO,  known botanically as Pterocarpus Marsupium extract is a derivative taken from the large Indian Kino or Malabar kino trees and is mainly used for diabetes control. It has many therapeutic and medicinal properties that are beneficial to health.
Uses and Health Benefits
Treat Diabetes. Indian kino has anti-glycemic properties that can arrest blood sugar levels that lead to a significant reduction in blood sugar levels, in diabetic patients. It can also help to boost the metabolism and improve the insulin production capacity of the body.
It also exhibits strong antihyperlipidemic properties and helps in reducing total bad cholesterol and serum triglyceride levels in the human body.
Detoxification of blood. Indian kino has a rich source of organic compounds that can help detoxify the blood. The powder can work with blood circulation and improve blood flow to various organs in the body.
Heart health. Indian Kino is good for heart health.
Good for weight loss. A higher concentration of alkaloids and flavonoids in Indian Kino can help to lose weight in humans. Consuming Indian Kino can remove unwanted toxins from the body and prevent overconsumption of food which can help to maintain proper body weight.
Antibacterial benefits. The herb also has antimicrobial properties and is used to act against certain types of bacteria and viruses.
Another major effect of Indian kino on the human body is that it helps to prevent cell proliferation and induces apoptotic effects in tumor cell lines.
DIRECTION:
Add 1 teaspoon of Indian Kino into a pot,
Add 1 cup of water and boil on low heat for 10 minutes,
Sieve and drink 2-3 times daily.
₦ 6,000:00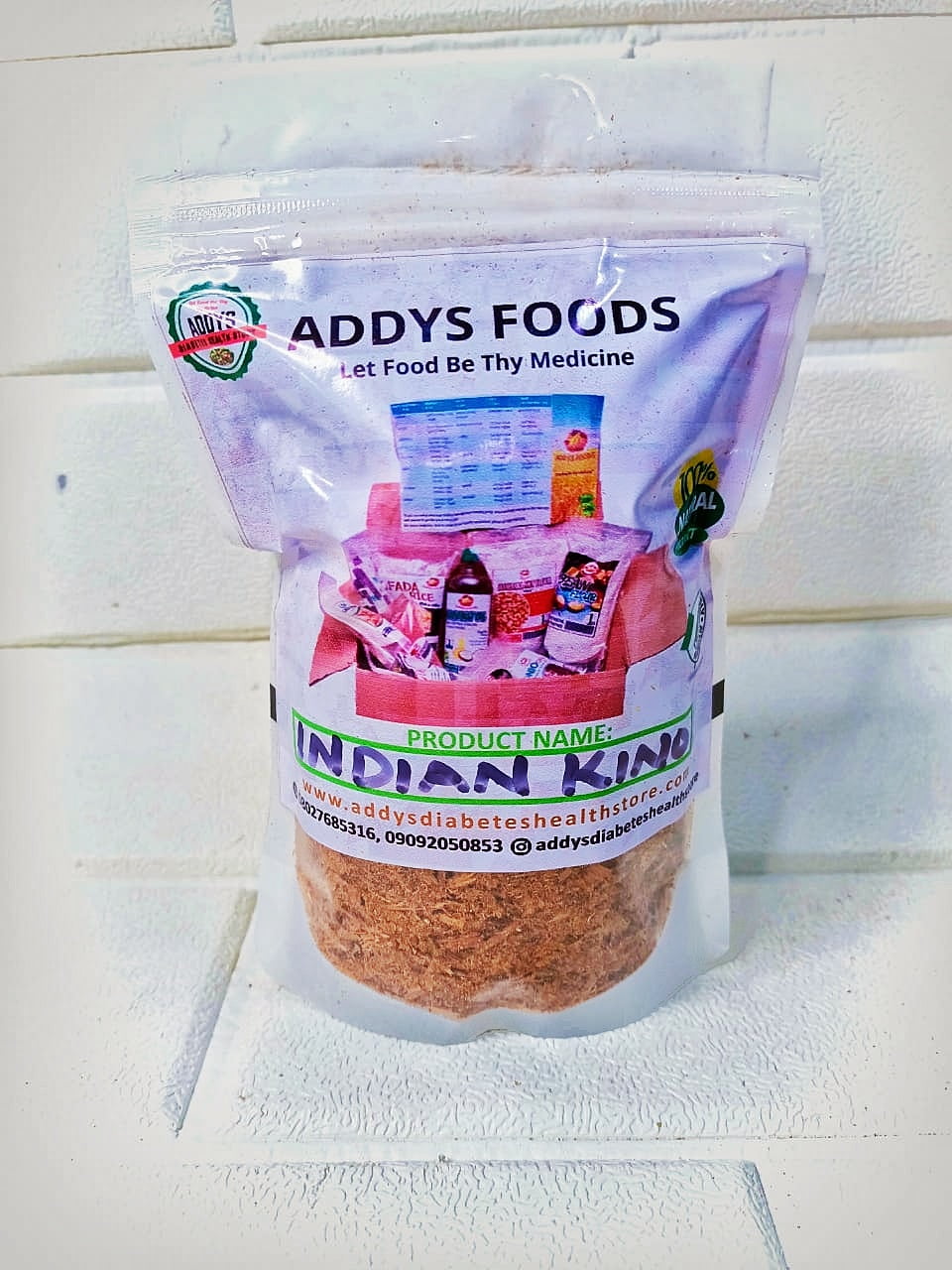 Only logged in customers who have purchased this product may leave a review.