Blood Pressure Tea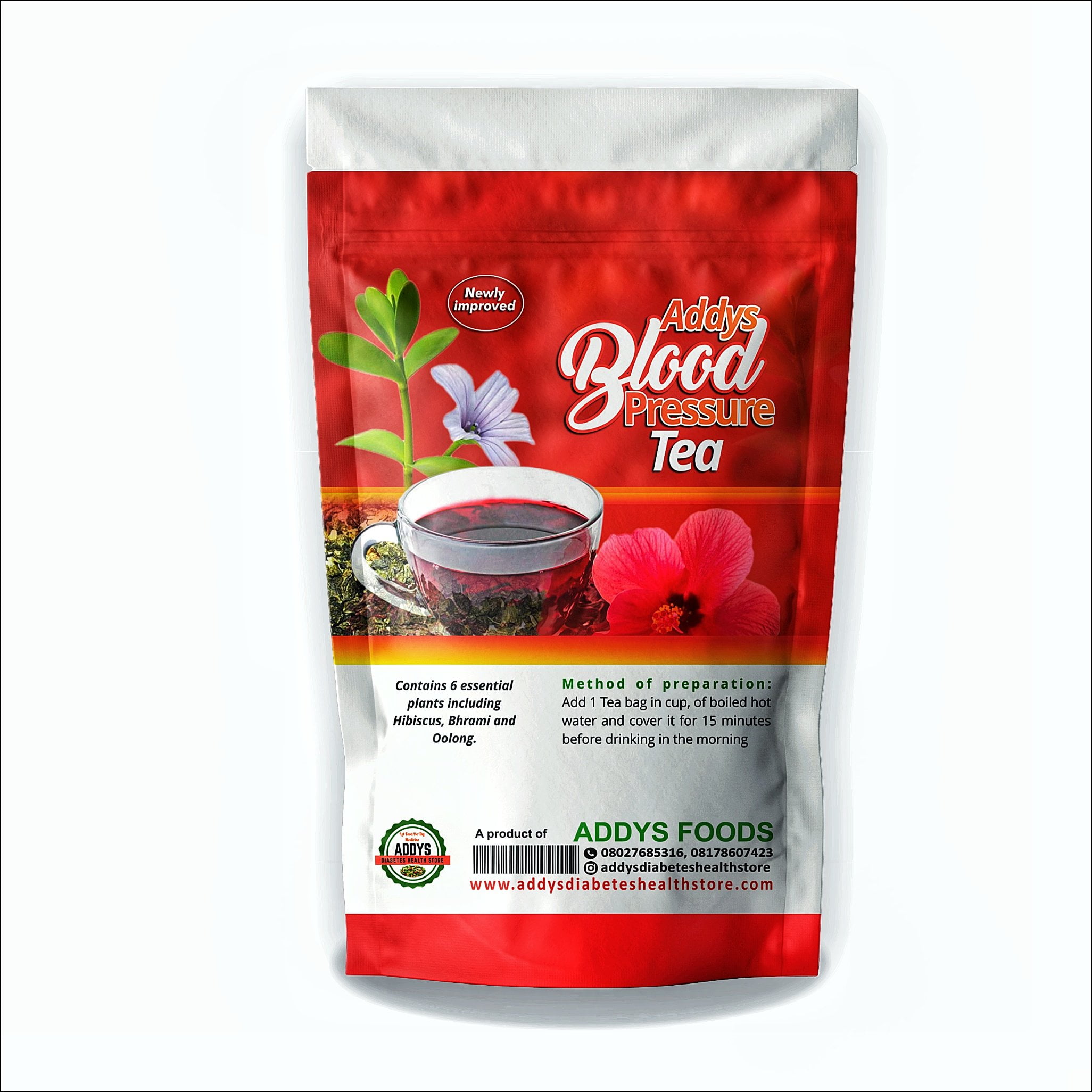 ADDYS BLOOD PRESSURE TEA
BLOOD PRESSURE TEA is a high blood pressure tea for the daytime, made purely from herbs without artificial colour, flavour, and calories. It is loaded with antioxidants such as flavone apigenin, flavonoids, lutein, and zeaxanthin, polyphenols and cinnamaldehyde compounds. It is also rich in vitamins and minerals like Manganese, Potassium, calcium, folate, Magnesium, Niacin, Sodium, selenium, fiber, vitamins A, K,  B6, and vitamin C.
Health Benefits:
Diuresis: Diuresis is the process in which your kidneys make extra pee in order to get rid of a substance in your body. Blood Pressure Tea works as a powerful natural diuretic and can help reduce bloating and blood pressure.
Heart disease Prevention: Blood Pressure Tea is rich in vitamin C and other antioxidants, which help reduce the risk of serious health conditions like diabetes, stroke, heart disease, and cancer.
Reduction of Oxidative Stress: The tea is high in an amino acid called L-theanine, which studies show has cognitive effects like improved brain activity, better sleep quality, and reduced stress and anxiety.
Blood Sugar Regulation: The tea might be able to lower blood pressure, and reduce levels of glucose in the blood, stimulates fat burning, and increases the number of calories the body burns.
Could improve sensitivity to insulin: It also helps to increase sensitivity to the hormone insulin, which may improve blood sugar control.
May have anti-inflammatory properties: It is highly rich in antioxidants that protect the body from oxidative damage caused by free radicals.
DIRECTION:
Add a tea bag into a cup,
Add in hot boiled water and cover it to brew for about 30 minutes before drinking.
₦ 10,000:00
Only logged in customers who have purchased this product may leave a review.