Anti Diabetes Tea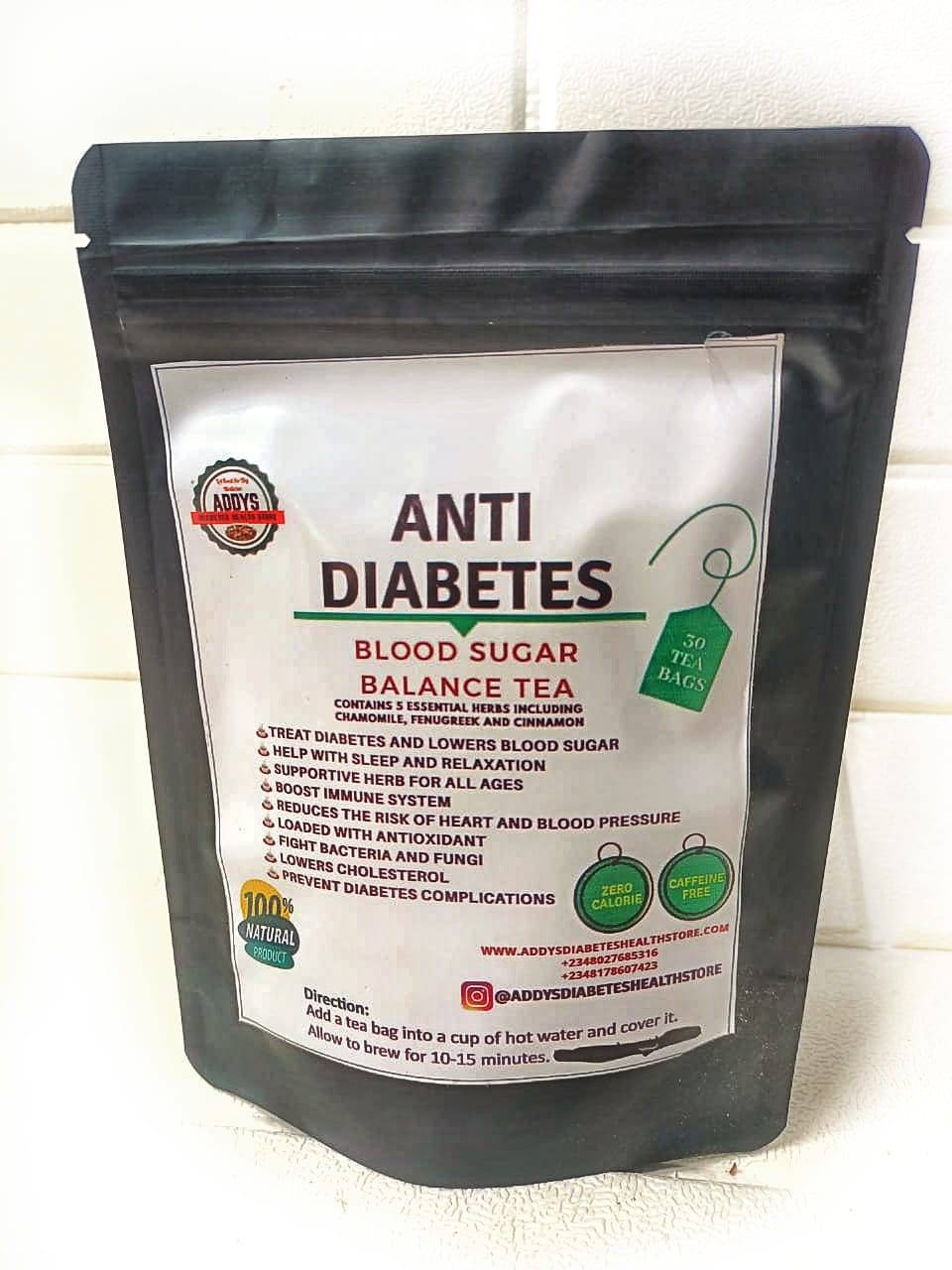 ADDYS ANTIDIABETES TEA
ADDYS ANTIDIABETES TEA is a blood sugar balance tea made from natural ingredients and is loaded with antioxidants, vitamin C, flavonoids, beta-carotene, anthocyanin, and acetylsalicylic acid.
This tea has no artificial colour, flavour, caffeine, and calories.
The antioxidants in this tea help destroy harmful molecules known as free radicals within the body.
The tea has anti-inflammatory properties that can help prevent damage to the pancreas.
This is incredibly helpful in managing blood sugar levels because the pancreas is the organ that is responsible for removing sugar from the bloodstream.
It treats diabetes by lowering blood sugar and cholesterol levels.
It reduces the risk of heart and blood pressure.
It also helps with sleep and relaxation.
It boosts the immune system and helps to fight bacteria.
It is also good for heart health and liver functioning.
It helps to keep a healthy weight.
DIRECTION:
Add a tea bag into a cup,
Add in hot boiled water and cover it to brew for about 30 minutes before drinking.
₦ 10,000:00
Only logged in customers who have purchased this product may leave a review.