Addys Unripe Plantain Coconut Poundo (1kg)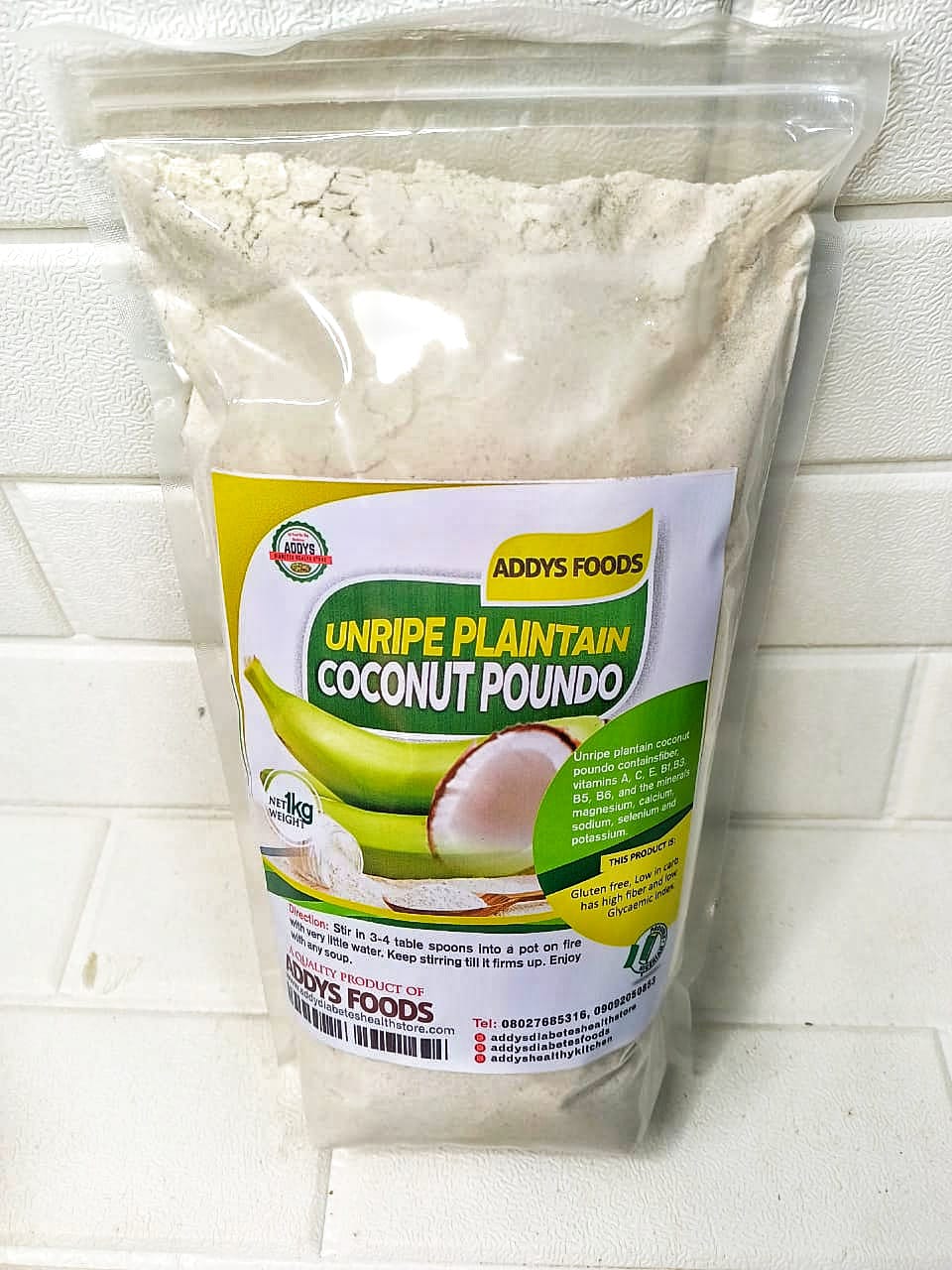 ADDYS UNRIPE PLANTAIN COCONUT POUNDO
Addys Unripe Plantain Coconut Poundo is a quality high-fiber swallow food.
It contains antioxidants, dietary fiber, vitamins, minerals, iron, potassium, phosphorus, protein, calcium, sodium and zinc.
It is gluten free, high in fiber, low in carb and low in glycemic index.
It helps to maintain blood pressure control.
It makes the heart stay healthy.
It enhances intestinal health.
It helps in weight loss and stops ulcer.
Help keep blood sugar stable.
It promotes digestive health and eases muscle fatigue.
It helps build strong bones and keep them strong.
It is also good for kidneys.
An excellent choice for diabetic food.
DIRECTION:
Stir in 3-4 tablespoons into a pot on fire with very little water,
Keep stirring till it firms up.
Enjoy with any soup.
₦ 6,000:00
low in carb
high in fiber
low glycemic index
gluten-free
Only logged in customers who have purchased this product may leave a review.