Aubergine Poundo (400g)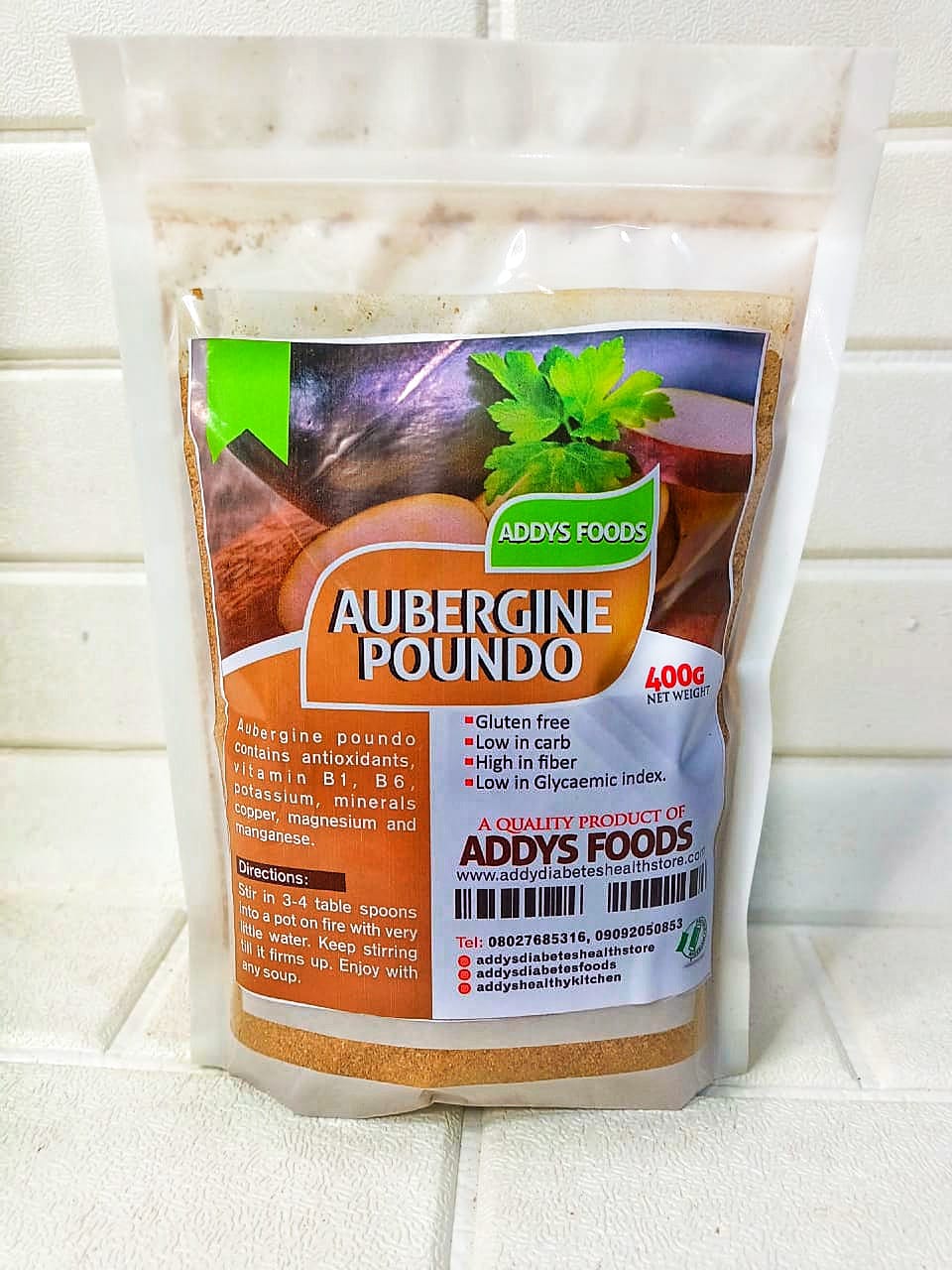 ADDYS AUBERGINE POUNDO
Addys Aubergine Poundo Contains antioxidants, vitamin B1 and vitamin B6, potassium, minerals, copper, magnesium, and manganese. It's gluten free, low carb, high in fiber and low glycemic index.
DIRECTION:
Stir in 3-4 tablespoons into a pot on fire with very little water,
Keep stirring till it firms up.
Enjoy with any soup.
₦ 6,000:00
Only logged in customers who have purchased this product may leave a review.