Traveling with diabetes can be both exciting and challenging. While it is essential to take precautions and plan ahead to manage your diabetes during travel, it is also crucial not to let it hold you back from exploring the world. With the right strategies and mindset, you can have a safe and enjoyable journey while keeping your blood sugar levels in check. In this article, we will share six essential tips for traveling with diabetes, covering everything from planning your trip to navigating air travel and eating healthfully on the road. We hope that this guide will help you feel confident and prepared for your next adventure, wherever it may take you.

1. Plan Ahead: Preparing for Your Trip with Diabetes
Living with diabetes shouldn't stop you from exploring the world! However, it's essential to plan ahead of time, especially when traveling with diabetes. Here are some tips for preparing for your trip.
Consult with AddysDiabetesHealthstore
Before traveling, it's crucial to consult AddysDiabetesHealthstore. Let her know about your upcoming trip, including your planned destination, activities, and any potential challenges you might face. Work with your doctor to create a diabetes management plan for your trip, including what to eat, medication schedules, and changes to your diet and exercise routine.
Research Your Destination
Do your research and prepare for any diabetes-specific challenges you might face in your destination. Consider factors such as the climate, the availability of Diabetes Foods like our tea and other snacks. Pack accordingly and ensure you have addysdiabeteshealthstore call line in case of an emergency.
2. Pack Smart: What to Bring for Managing Diabetes on the Go
Packing smart can make managing diabetes on the go much easier. Here are some things to consider when packing for your next trip.
Essential Diabetes Supplies to Pack
Make sure to pack enough Addysdiabeteshealthstore foods, test strips, and other essential supplies for your trip. Keep everything organized and easily accessible in a designated diabetes supply bag or pouch.
Snacks and Food for Managing Sugar
It's crucial to pack snacks and food that can help you manage your blood sugar levels. we have A low carb snack without sugar but stevia (Chin Chin).Pack snacks that contain healthy carbohydrates and protein, such as nuts, seeds, whole grain crackers, and cheese. Avoid sugary snacks and opt for fresh fruits and vegetables instead.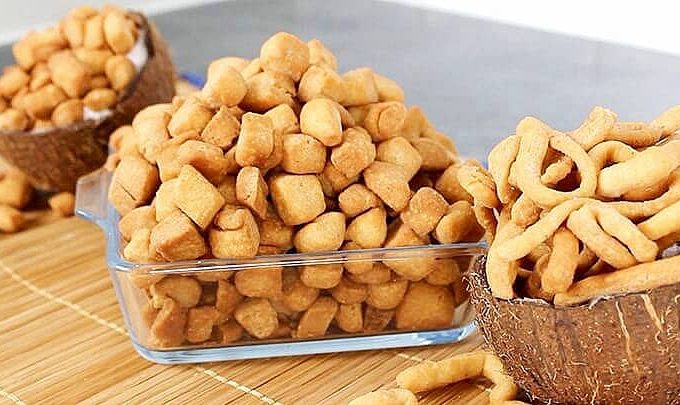 3. Stay Active: Incorporating Exercise into Your Travel Itinerary
Staying active is an important part of diabetes management. Here are some tips for incorporating physical activity into your travel itinerary.
Benefits of Exercise for Diabetes Management
Physical activity can help improve insulin sensitivity, lower blood sugar levels, and reduce the risk of complications associated with diabetes. Aim for at least 30 minutes of moderate-intensity exercise each day.
Ways to Incorporate Physical Activity into Travel
Find ways to stay active while traveling, such as taking a walking tour of your destination or going for a hike. Consider packing a resistance band or small set of weights to use in your hotel room, or take advantage of hotel gyms or swimming pools.
4. Mind Your Medications: Tips for Staying on Top of Medications While Traveling
Taking your medications regularly is crucial for managing diabetes. Here are some tips for staying on top of your medications while traveling.
Packing Medications and Supplies
Pack all your medications and supplies in your carry-on luggage, so they're easily accessible during your trip, and you won't have to worry about losing them in checked baggage. Bring extra supplies in case of an emergency or if your travel plans change.
5. Navigating Air Travel: Guidelines and Considerations for Flying with Diabetes
Traveling with diabetes can be a challenge, but air travel brings its own set of unique considerations. Follow these guidelines to make flying with diabetes as smooth as possible.
6. Eating Well on the Road: Strategies for Healthy Eating with Diabetes While Traveling
Eating healthy on the road can be a challenge, but with a AddysDiabetesHealthstore Traveler Pack, it's possible to maintain a balanced diet while traveling with diabetes.
Go along with Our Traveler Pack
Before leaving for your trip, make sure to go along with your traveler pack the traveler pack has been packaged for people traveling or going on a journey. Avoid buffets and fast food chains, which can be high in fat, salt, and sugar.
If you're having issue preparing this packages, don't hesitate to call ahead and ask about healthier choices. You can contact Addyshealthstore so we can guide you on how you can use and prepare the meals on the package.
Healthy Snack and Meal Ideas for Traveling with Diabetes
The key to staying healthy while traveling with diabetes is to plan ahead and pack healthy snacks(chi chin) and meals (Addys Traveler pack). Here are some ideas for healthy travel snacks:
– Fresh fruit such as apples, oranges, and berries
– Raw vegetables such as carrot sticks, bell pepper strips, and Hawthorn Berry Powder
– Nuts and seeds such as almonds, walnuts, and chia seeds
– Low-sugar snack bars or energy balls
When it comes to mealtime, look for restaurants that offer grilled meats, fish, and vegetables. Opt for side dishes like steamed or roasted vegetables, and avoid starchy sides such as mashed potatoes or french fries. Another option is to pack a healthy meal from home, such as a salad or a sandwich made with whole grain bread.By following these six essential tips, you can have a successful and stress-free trip while managing diabetes. Remember to plan ahead, pack smart, stay active, mind your medications, navigate air travel, and eat healthfully on the road. With these strategies in mind, you can confidently embark on your next travel adventure, knowing that you have everything you need to manage your diabetes while having fun and creating unforgettable memories.
FAQs
Q: Can I carry my diabetes supplies on the plane?
A: Yes, you are allowed to bring your diabetes supplies on the plane. Pack them in your carry-on luggage, and inform the security officer that you have diabetes supplies when going through the security checkpoint. You may also want to bring a note from your doctor.
Q: How can I find healthy food options while traveling?
A: You don't need to worry about that. with our traveler pack we have everything you need to go on your journey
Q: How can I manage my blood sugar levels while on a long flight?
A: Test your blood sugar levels regularly and you can use our detox flush tea which very effective in times like that, you can brew and put it in a flask and take while on a long flight. You may also want to move around the cabin and stretch your legs to improve circulation and prevent blood clots. Finally, stay hydrated by drinking plenty of water and avoiding sugary drinks and alcohol.
Q: What should I do if I experience a diabetes-related emergency while traveling?
A: If you experience a diabetes-related emergency while traveling, contact AddysDiabetesHealthstore for attention immediately. If you are in a foreign country, contact the local embassy or consulate for assistance. Make sure you have travel insurance that covers diabetes-related emergencies before you leave home.

We can provide personalized guidance based on your specific needs, preferences, and overall health goals. You can click on the link below to chat directly with us. http://wa.me/2348027685316