DD6 Detox Kit
ADDYS DD6 (DETOX FLUSH)
ADDYS DD6 (Detox Flush) are purely herbal and made from natural ingredients without chemicals, artificial colors, or flavor.
They are rich in antioxidants, vitamins, minerals, fiber, omega-3, and calcium.
They remove toxins from your body,
They promote heart health,
Improve weight management and digestion,
Cleanses your liver,
Treat irritable bowel syndrome,
Improve mental clarity,
Burns fat,
Strengthen the immune system,
Increase energy level and support liver functioning.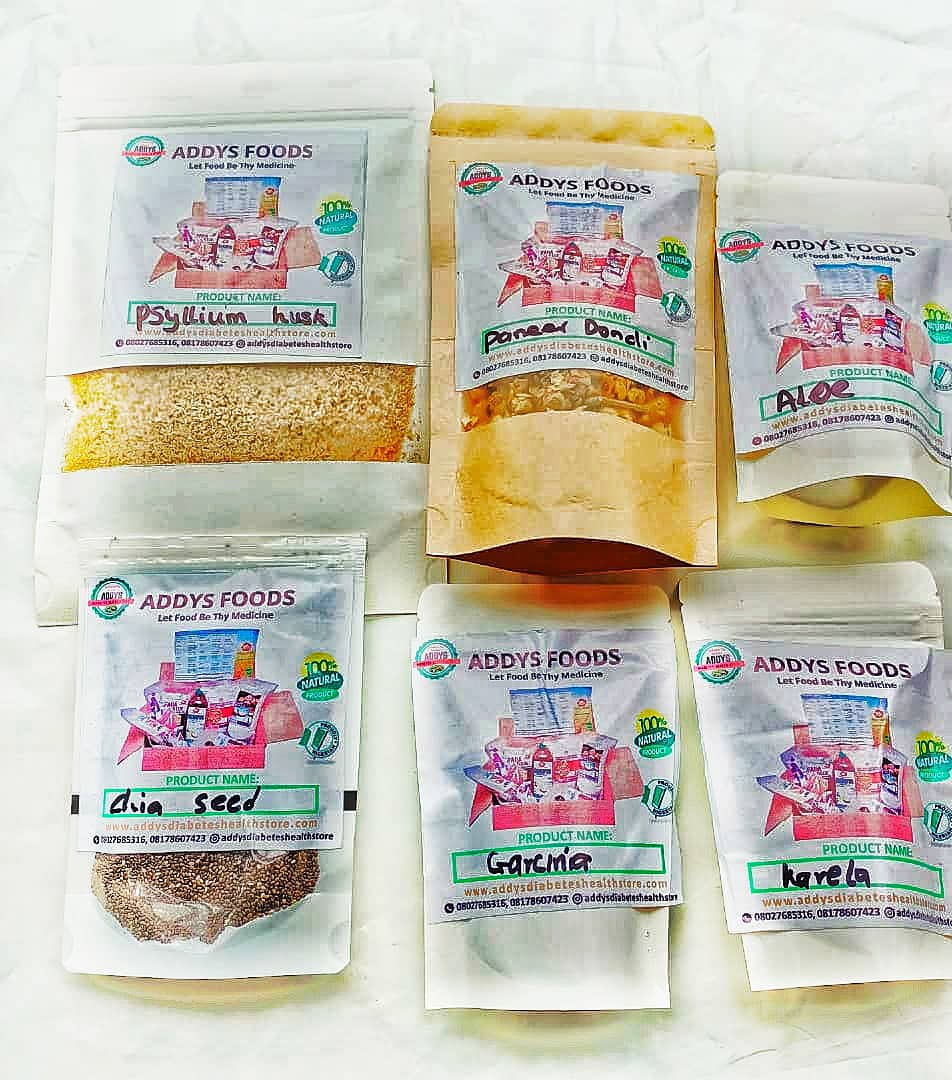 INSTRUCTIONS ON HOW TO USE THE DD6 (DETOX FLUSH)
The DD6 Includes:
Aloe
Karela
Psyllium Husk
Chia seeds
Garcinia
Paneer Dodi
PRODUCTS
HOW TO USE
ALOE AND KARELA
1.      Mix Aloe and Karela powder together in a container

2.      Take ¼ teaspoon of Aloe/Karela mix, add to a glass of water, and drink 3 times daily after food.

PSYLLIUM HUSK
Add a ¼ teaspoon of psyllium husk into a glass of water and drink 3 times daily, 10 minutes before food.
CHIA SEEDS
Add 1 teaspoon of chia seeds into a glass of water, allow it to soak for 10 minutes, and drink first thing in the morning.
GARCINIA
Add 1 teaspoon of Garcinia into a glass of water and take it 3 times a day with your food.
PANEER DODI
Add 5 seeds of Paneer Dodi into a flask of hot water, allow it to soak overnight, and drink throughout the day.
₦ 31,000:00
Only logged in customers who have purchased this product may leave a review.