Dark Chocolate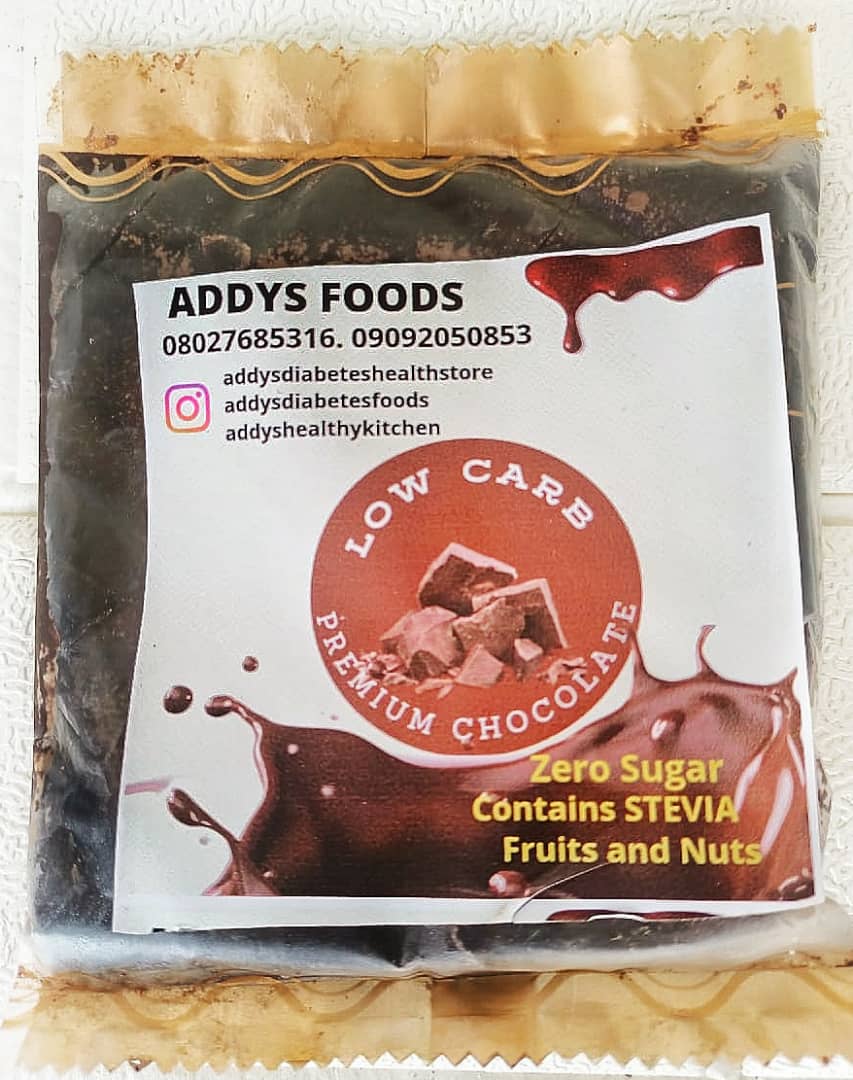 ADDYS DARK CHOCOLATE is nutritious and healthy premium Dark Chocolate.
The Chocolate is 100% sugar free.
It contains Stevia.
This quality Dark Chocolate is highly rich in antioxidants, fiber, magnesium, iron, copper, manganese, potassium, phosphorus, zinc and selenium.
The chocolate help to improve blood flow and lowers blood pressure in hypertensive patients.
It reduces the risk of heart diseases.
It improves brain function.
DIRECTION:
Dark Chocolate can be melted and add it as a topping to yoghurt, add it to drink.
You can blend it, add milk and drink as chocolate drink
₦ 2,000:00
Only logged in customers who have purchased this product may leave a review.